Organic Charcoal Lemongrass & Coconut Sugar Scrub 10 oz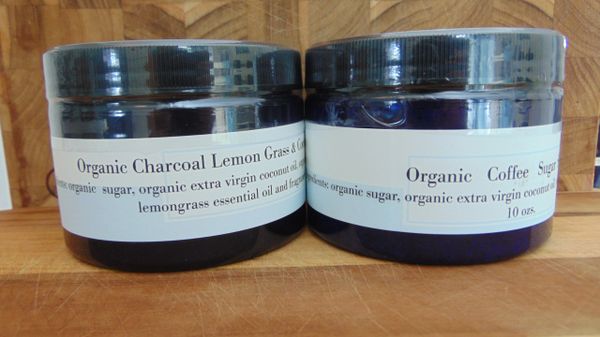 This Organic Coconut Charcoal Lemon Grass sugar scrub is  a must have for dry winders skin. It is a great exfoliating and moisturizing product. We use the finest organic extra virgin coconut oil, organic coconut sugar. Charcoal has been used for so many years to help detox and polish teeth and skin. with the aroma of Lemongrass in this it makes it feel like you are in the tropics, and just got a spa treatment.
Great for gift giving, or just to pamper yourself.
Other scents available are;
Organic Coffee Sugar Scrub, and  Mango Sugar Scrub
Just go into options and choose which you would prefer
Please feel free to recycle the packaging. They are cobalt blue containers with a nice plastic lid. They could be used for making a small sewing kit,a first aid kit, or for carrying extra food for children or pets.